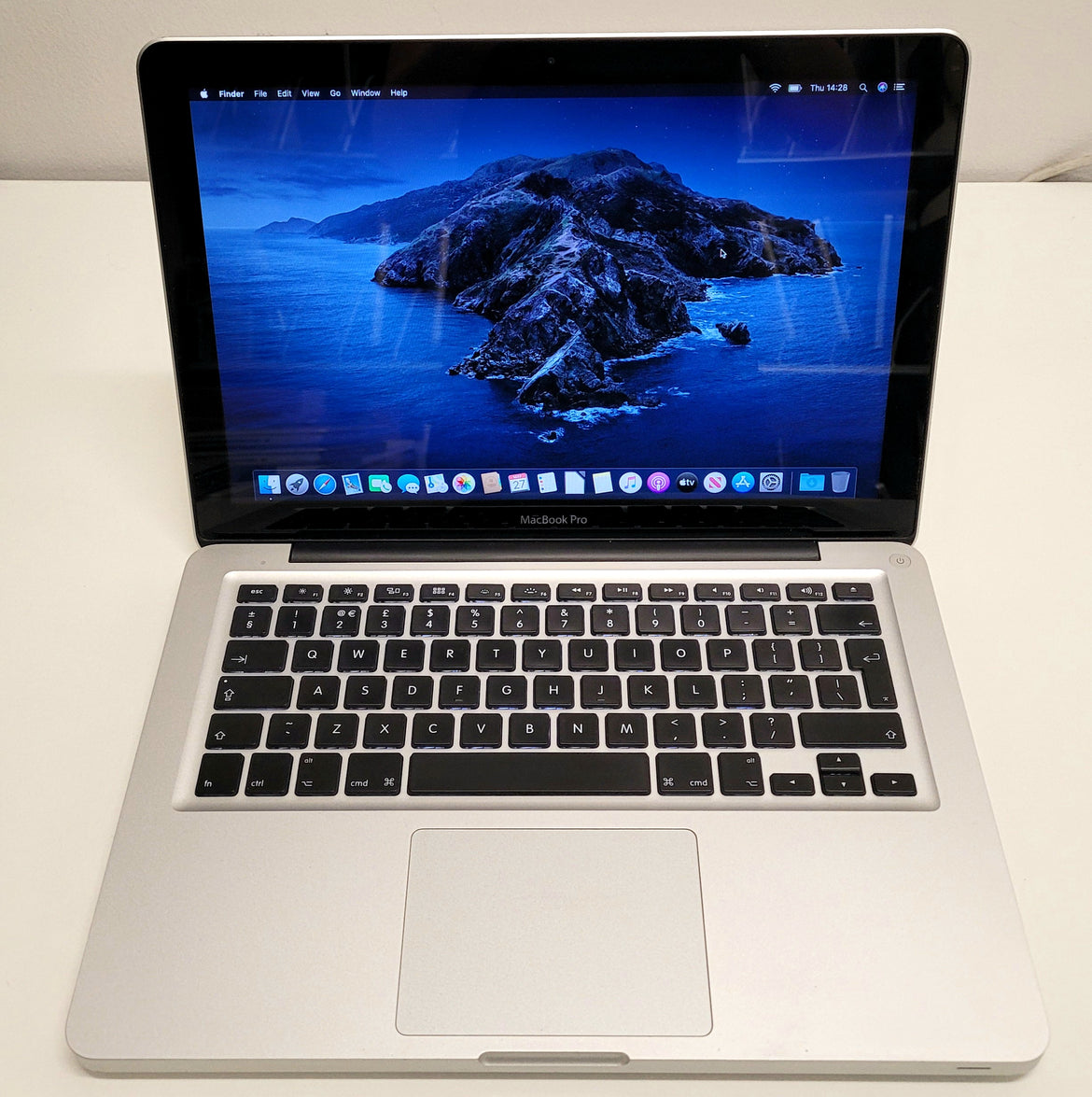 MacBook Pro A1278 Upgrades
The MacBook A1278 model covers 13" MacBook Pros from the late 2008 aluminium family all the way up to the mid-2012 family. These models are much more upgradeable and repairable compared to the newer MacBooks. These machines can be excellent for a wide variety of tasks, such as photo editing, music production, video editing and general office work. Upgrading and servicing one of these machines can be a much cheaper alternative than purchasing a brand new machine. Unlike the newest MacBooks, these still have a built-in DVD drive. They also have a larger variety of different ports which includes: USB-A ports, an SD card reader, an ethernet port, FireWire and thunderbolt 2 ports (Mini DisplayPort) And like the brand new MacBooks, these have an integrated iSight camera as well as a built-in microphone.  
A1278 Upgrades
SSD
On release, the A1278 MacBooks were factory fitted with a mechanical hard disk drive (HDD). We have found that this is one of the most limiting pieces of hardware found in the A1278s. The HDDs are slow and prone to failure as they contain moving parts that wear out. As a result of their poor performance, it can mean the MacBook can take between 5 and 10 minutes just to power on and log in! Once logged in the machine will still take a long time to open up applications and files. The HDDs make these machines run sluggish in general.
To vastly increase the speed of the MacBook, we can fit an SSD. This makes the MacBook start-up and login in seconds! Applications will load and operate much quicker, making the MacBook much more responsive.
The SSDs also have other advantages over HDDs other than their performance. These include:
Less Power Consumption – This can allow for an hour of extra battery life!

Cooler Running Temperature

Shock Proof

Quieter
Below is a speed test that compares the difference between an HDD and an SSD. 
There are two options when fitting an SSD, as to where we can fit it. Option 1: We can replace the HDD with an SSD, keeping the DVD drive. Option 2: We can replace the DVD drive with an SSD. This allows for a secondary hard drive to be fitted. A standard HDD can be used as a secondary for data storage.
Option 1
Option 2
RAM
Upgrading the RAM on your MacBook will improve performance when using more intensive applications such as video and photo editing applications. In addition to this, more RAM will allow you to have more applications open at once. This allows for more efficient multitasking.
The A1278 MacBook has 2 RAM slots. A1278s from 2008-2009 can support a maximum of 8GB. The A1278s from 2010-2012 can support up to a maximum of 16GB of RAM. 
CPU
The A1278 MacBooks host a variety of different CPUs, depending on their year. They start with Core 2 Duo CPUs, which are more ideal for basic use. These CPUs are typically found in the 2008-2010 A1278s. The more common CPU that is found in these machines is the i5 processor, which can handle more demanding tasks. These began to appear in the 2011 models. Then they go up to the i7 processor which handles heavier tasks more easily! The i7 processor also started to appear in the 2011 models.
On the A1278 MacBooks, the CPU is soldered to the board. So we will be unable to upgrade the CPU without swapping out the entire logic board!
Operating System
As of 2022, the latest Mac operating system available is 12.1 Monterey. However, none of the A1278s meets the model year requirement to be eligible for an upgrade to this OS.
The 2012 A1278 can officially support OS 10.15 Catalina. This OS is still receiving support and security updates. Many different applications are compatible with this OS. 
The 2010 - 2011 A1278s can officially support OS 10.13 High Sierra at the latest. This OS is no longer supported and will not be receiving future updates. Many applications will still operate on the OS, however, newer subscription based software may require the latest macOS.
Batteries
Brand new genuine Apple batteries for the A1278 family are still readily available. Meaning we can help to prolong the life of your machine even further!
Accompanied by SSD + RAM upgrades, we can get your A1278 up and running better than it was new!
The Upgrade Process
When upgrading your MacBook with an SSD there are a couple ways we can set it up for you.
1. We can make a full Time Machine backup of all the existing data on your current hard drive. The backup will grab all your files, applications and settings. This will then be transferred across to the SSD, leaving your MacBook just how it was! Please note if your MacBook's OS is upgraded from 10.14 or below to 10.15, some of your older applications e.g. Office 2011 will be incompatible due to 10.15 Catalina only working with 64-bit applications.
You can find out how to check if your applications will work with 10.15 Catalina here!
2. We set your MacBook up as if it were brand new. We can also load on a free Office equivalent to get you started! This will be compatible with any existing Microsoft Office documents.
All of our upgrades will come with a free service! We will strip down the MacBook's fan and remove any dust from it and the heatsink, helping your machine run cool and quiet!
If you have an A1278 you'd like to revive and rejuvenate, you can book yourself in here!
Alternatively, if you have any queries about your device, you can get in contact here